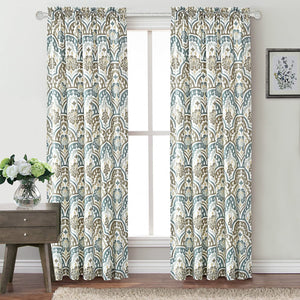 I chose the dark gray. The drapes are smooth, soft and do not allow light in, plus my room (with cheap windows) is definitely warmer with the drapes closed. Easy to switch my summer sheer drapes for these. I recommend.
They are great and they work
The blackout is great, minor wrinkles, but no sheerness.
Bought the black color blackout curtains and they do their job on a west facing window to block all the afternoon sun and heat from roasting my family room. With the grommets they are easy to slide open and closed, although you have to take into consideration that grommets vs rod pocket curtains does affect the length a bit. Also with such large grommets the curtains are never closed "flat". Overall pleased with my purchase and would recommend.
These curtains are amazing! You cannot see through them from the outside and the blackout quality is impeccable! I will never purchase any other curtains except these in the future!
---
オススメ商品